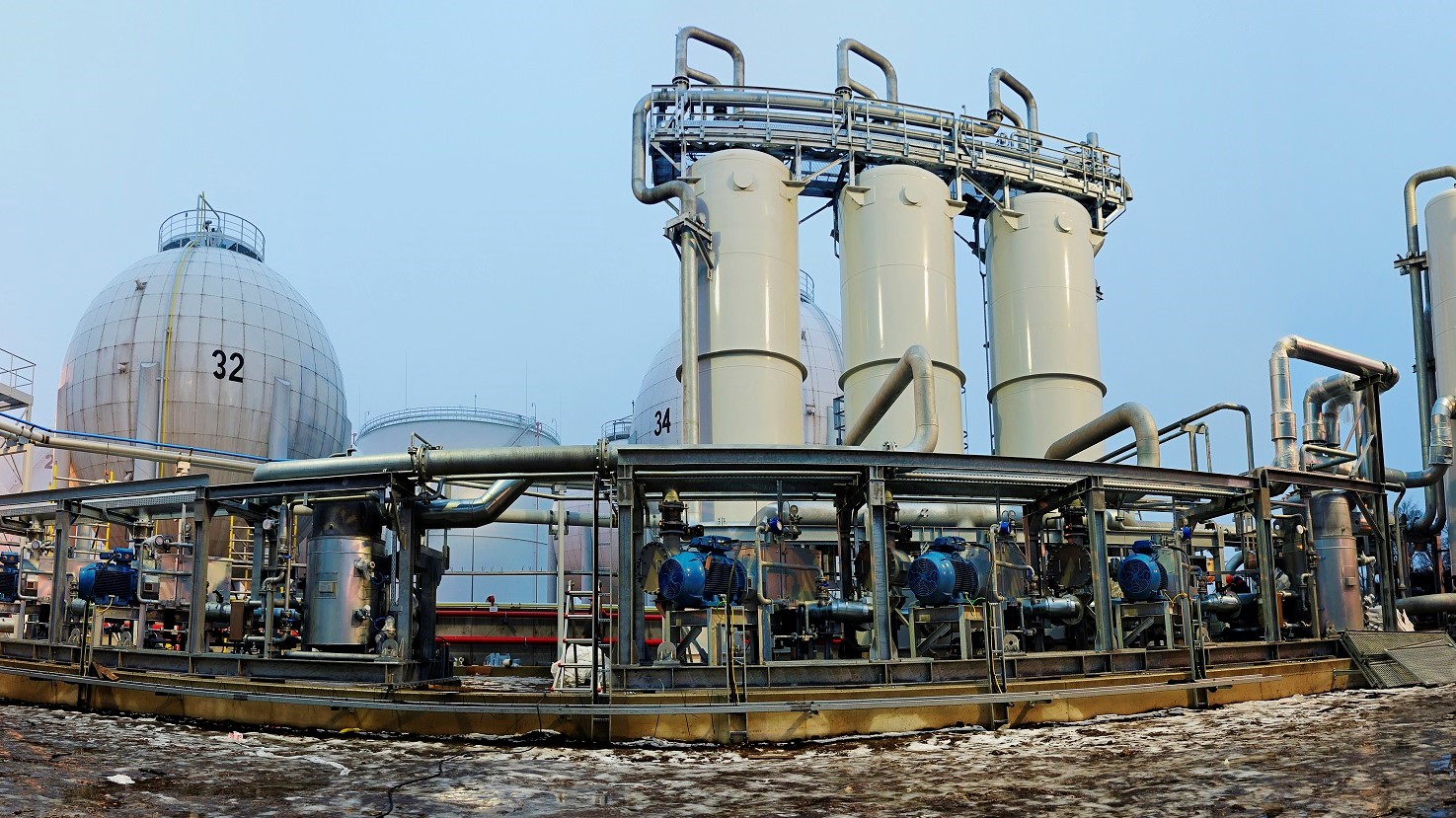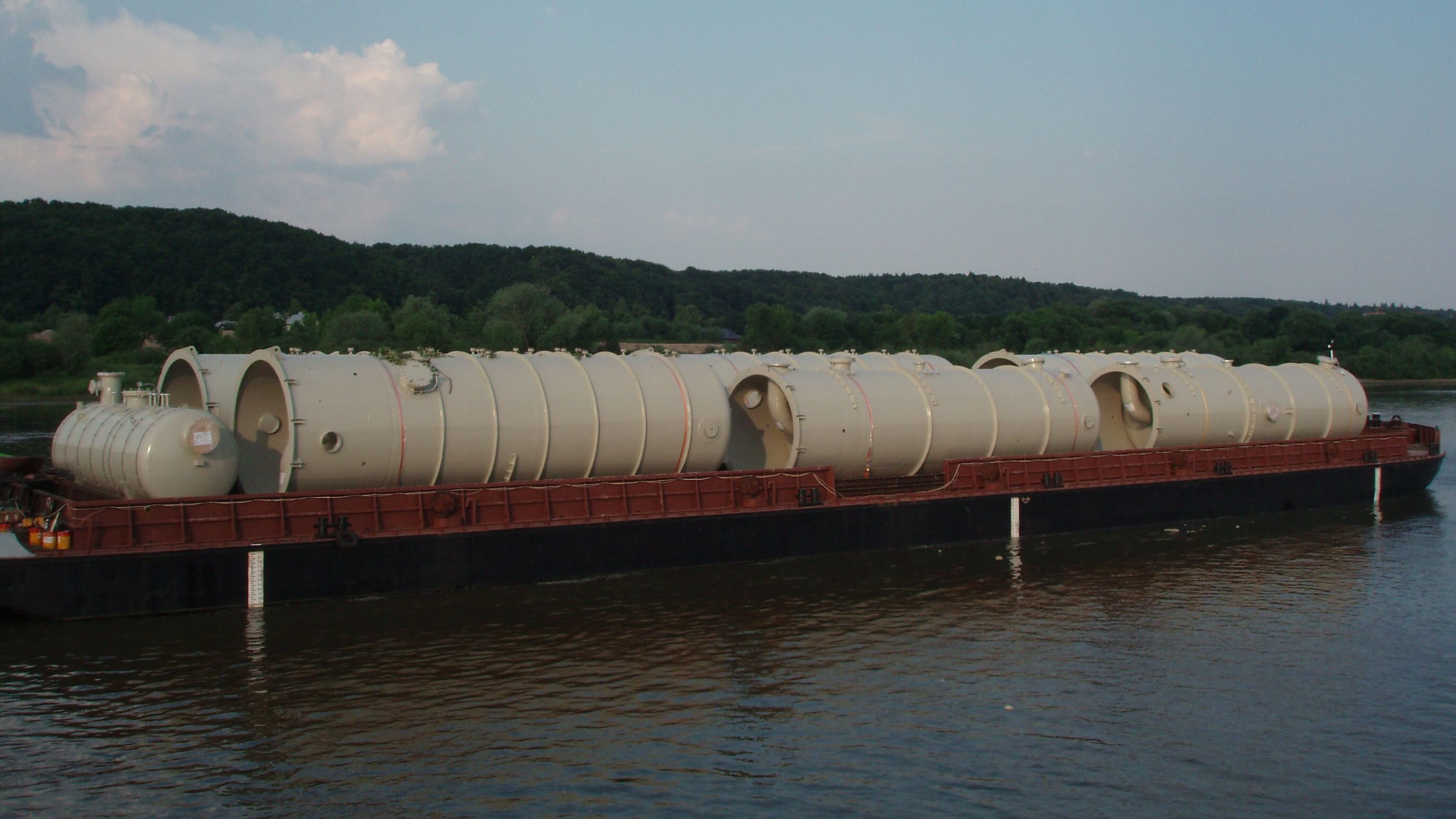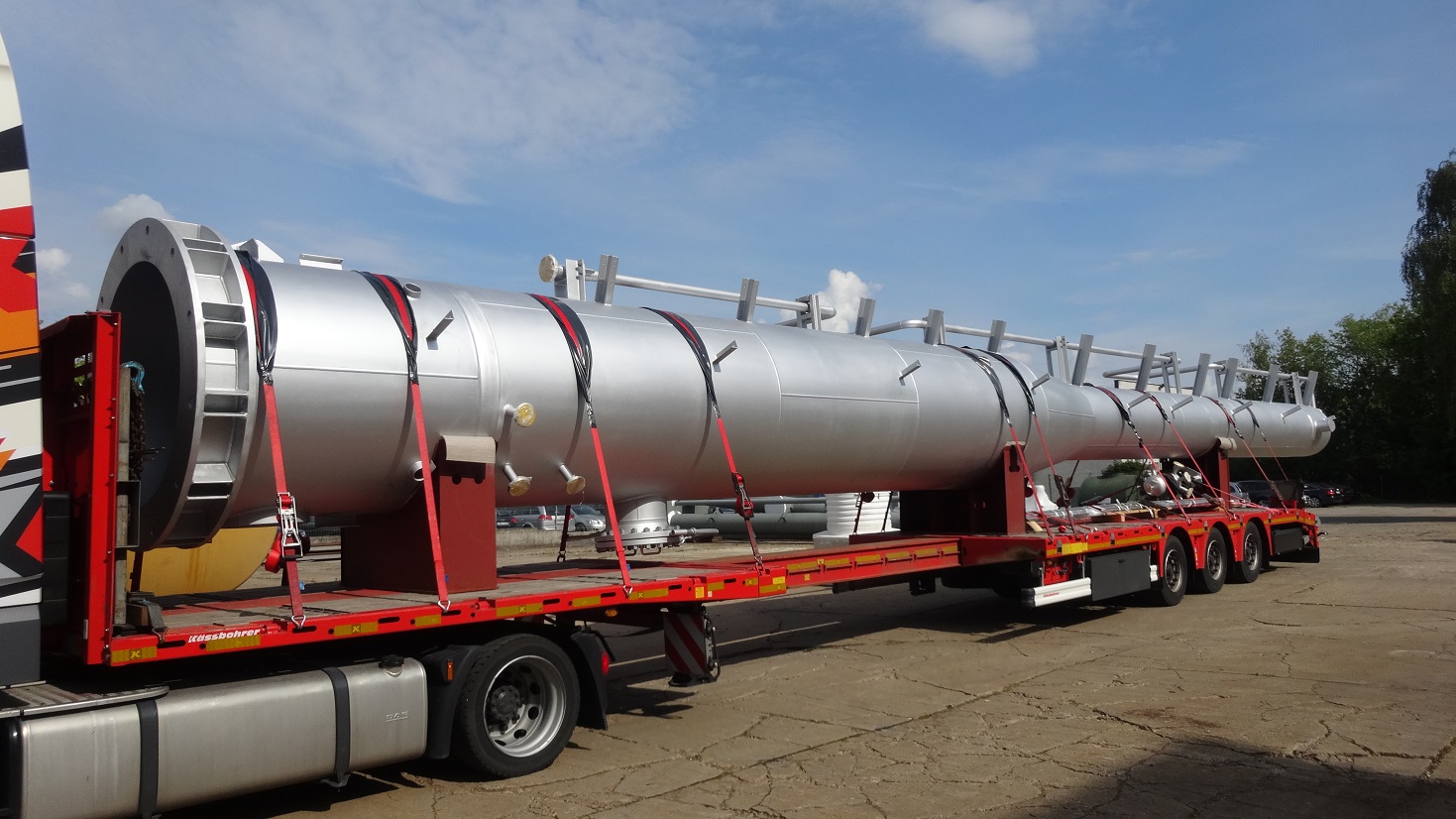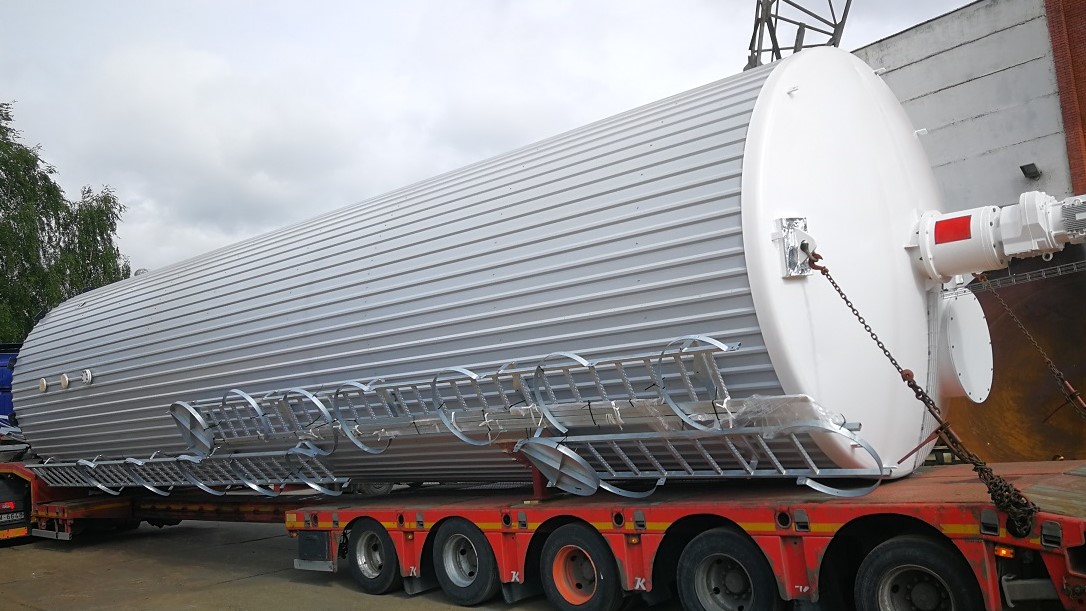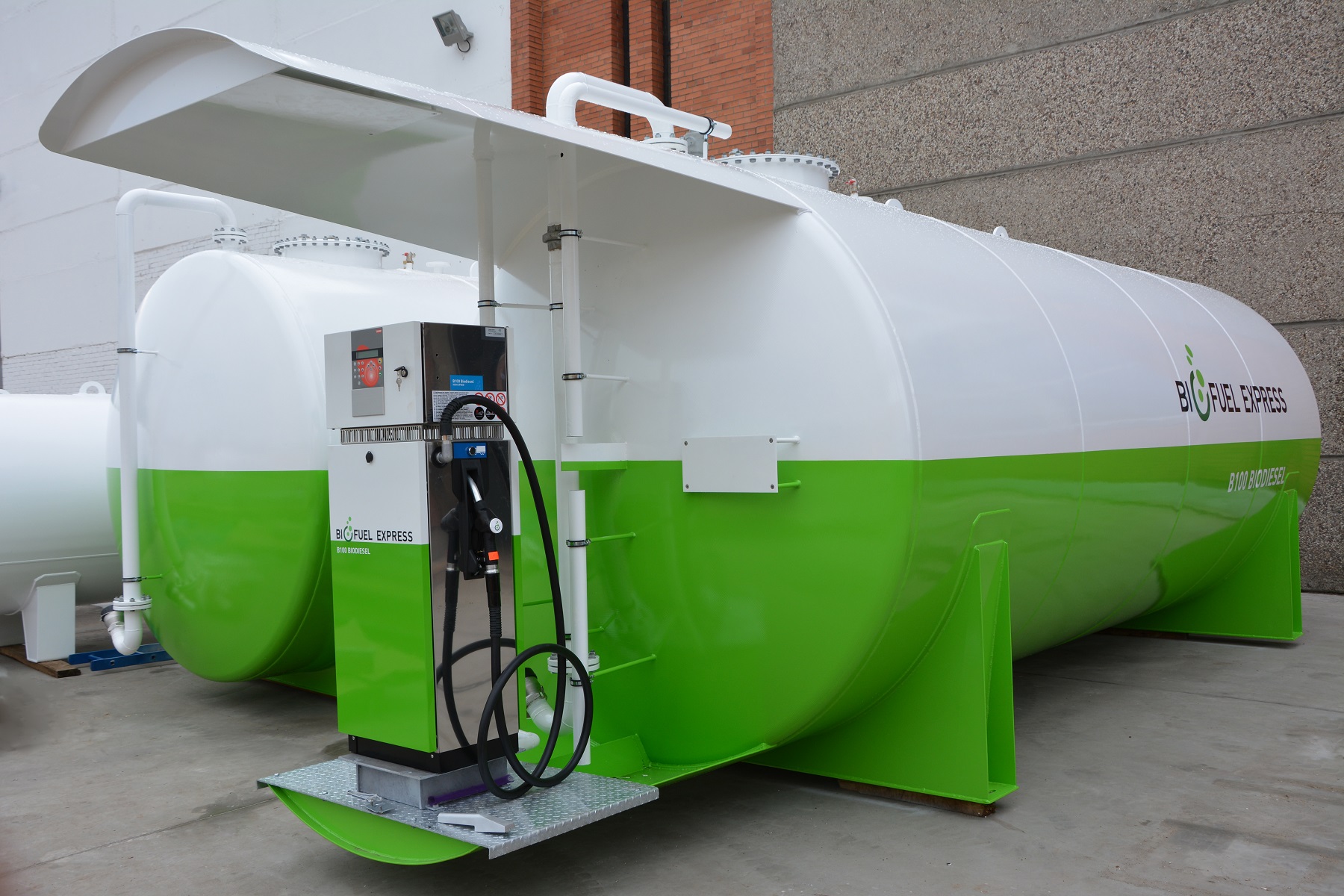 Design and fabrication
Cosmica UAB is a leading industrial equipment fabricator. Company has a vast experience in supporting industries with fabricated equipment meeting and exceeding client expectations. Industries served include:
Road building;

Oil Refining;

Fuel storage and retail;

Cooling and refrigeration;

Air and gas preparation;

Water treatment.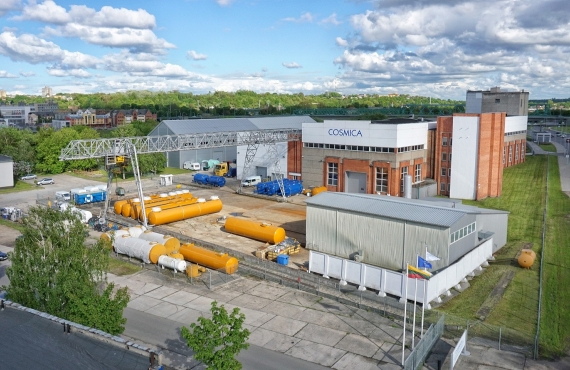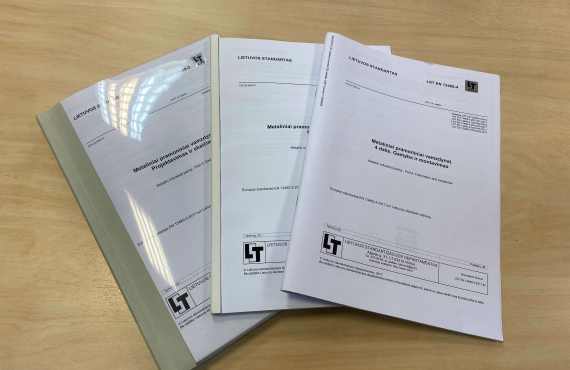 Company is certified in accordance with the following industry standards:
ISO 9001 – Quality management system;

ISO 3834-2 - Comprehensive welding quality requirements;

AD 2000-Merkblatt HP0, HP100R;

EN 1090-2 EXC3 Factory production control.
Extensive in-house experience and know how is available of designing of pressure vessels, tanks and structure in accordance with:
2014/68/EU Pressure equipment directive;

ASME Boiler and Pressure Vessel Code Section VIII Division 1;

ASME B31.3 Process Piping

EN 12285-1, EN 12285-2 and EN 13445;

AD 2000-Merkblatt;

TR CU 032/2013 Technical Regulations of the Customs Union on Safety of Pressure Equipment;

GOST pressure vessel codes.
Services include design of equipment, layout engineering, mechanical engineering, strength calculation and analysis.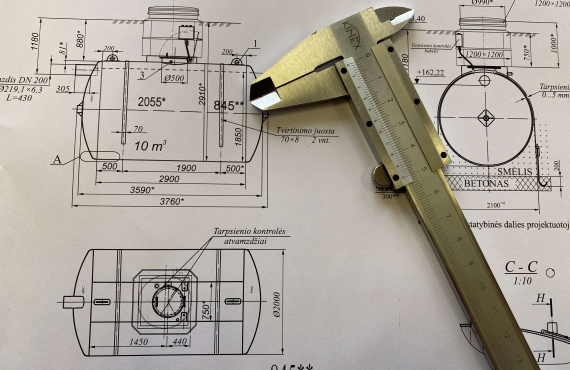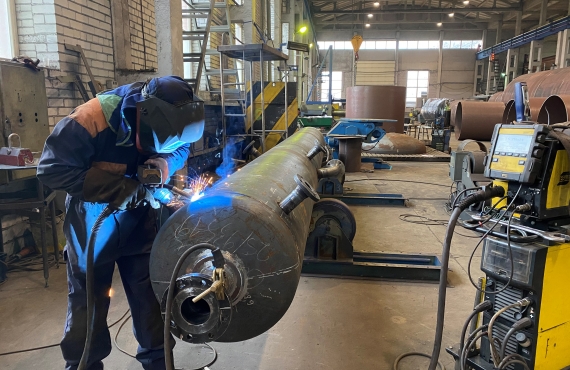 90+ Welding Procedure Qualification Records and 600+ Welding Procedure Specifications were developed for welding of carbon steel, stainless steel, duplex steel, specialty steels and combination of thereof.
Welding is supervised by International Welding Engineer. Welders and welding operators are qualified in accordance with ISO 9606-1, ISO 15614-1 and AD 2000 Merkblatt.
In-house non-destructive examination includes ISO 9712 level 2:
visual testing (VT);

radiographic testing (RT);

ultrasonic testing (UT);

magnetic particle testing (MT);

penetrant testing (PT).
Equipment subject to the pressure test or leak test is hydrostatically or pneumatically tested.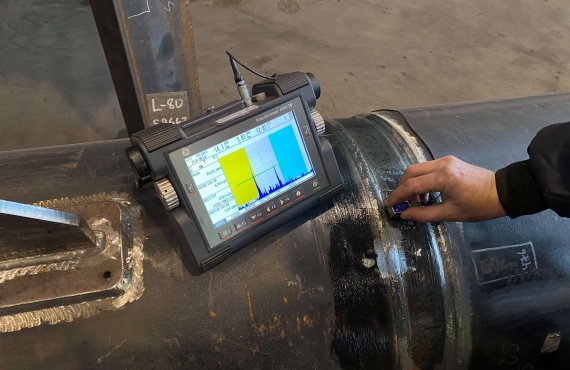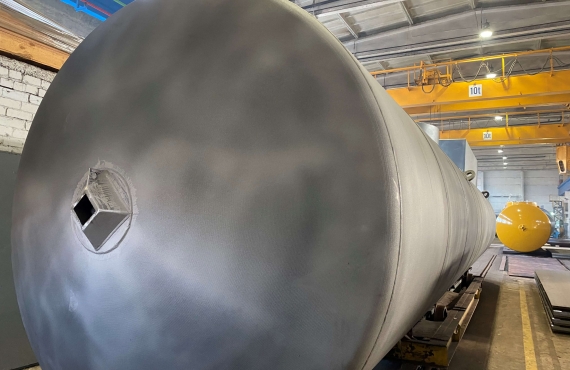 Surfaces of fabricated equipment may be profiled and cleaned by means of steel grit blasting to ISO 8501 SA2.5 (Very Thorough Blast Cleaning) or ISO 8501 SA 3 (Blast Clean to Visibly Clean Steel).
Surfaces can be coated with coating systems in accordance with ISO 12944-5, NORSOK and client specifications. Underground tanks are coated with an approved polyurethane paint that ensures decades-long corrosion protection.